07/21/13
Filed under:
P2PU
,
coding/programming
Posted by:
Algot
@ 7:42 am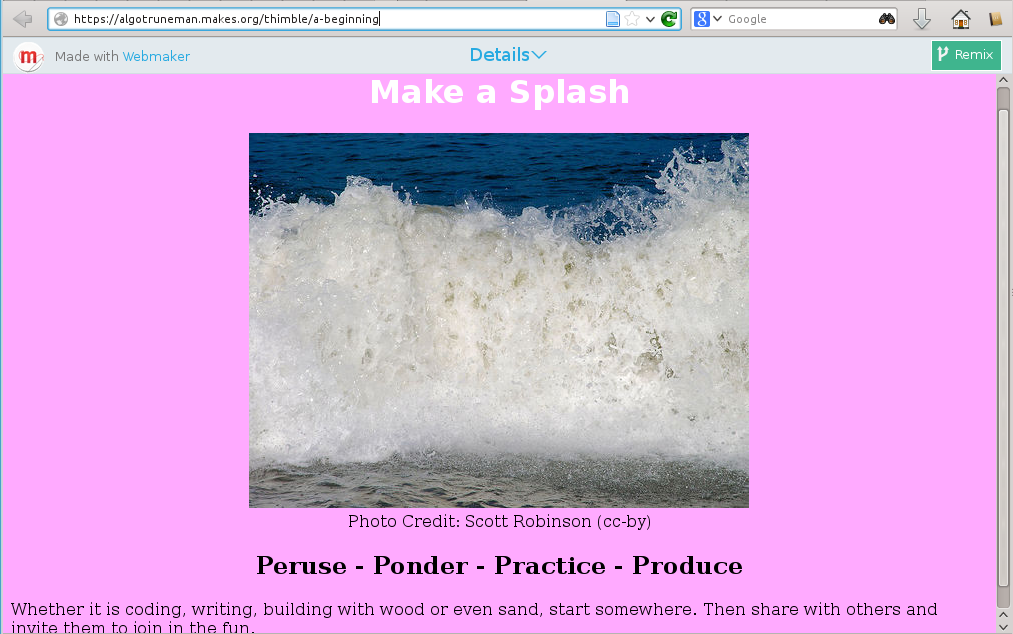 While reading a tweet (what a great resource of ideas from those I follow), I found out about Mozilla's Webmaking tool called "Thimble." It is a live Web editor. As you make changes to the code in an editor window, the right half of the window shows the effect of those changes.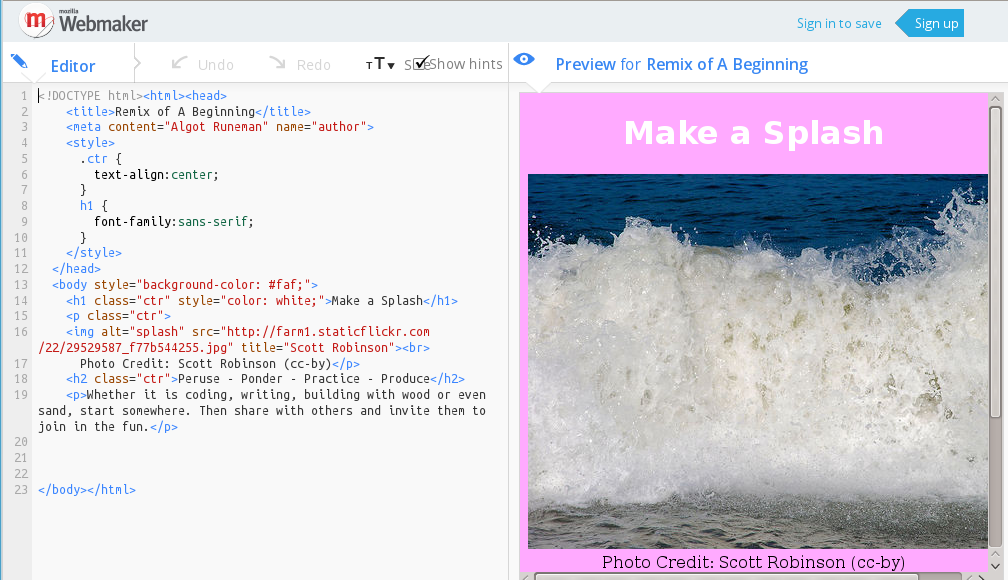 Here's an example: https://algotruneman.makes.org/thimble/a-beginning
Mozilla encourages you to be a maker. Take up the challenge. Sign up. Get started.

---
Reference:
http://lifehacker.com/5914119/mozilla-thimble-teaches-you-how-to-code-with-a-side+by+side-html-editor