08/12/13
Filed under:
P2PU
,
coding/programming
Posted by:
Algot
@ 4:20 pm
In pursuit of web development skills, P2PU is a great peer support group.
The range of learning options includes many others, too. One I have been using is W3Schools where I came across interesting statistics about browser usage and also encountered a bit of irony shown in the next screen capture.
On the screen reporting a steady decline of visits with Internet Explorer since the start of the site, from 85% down to under 12% in 2013, Microsoft has an ad: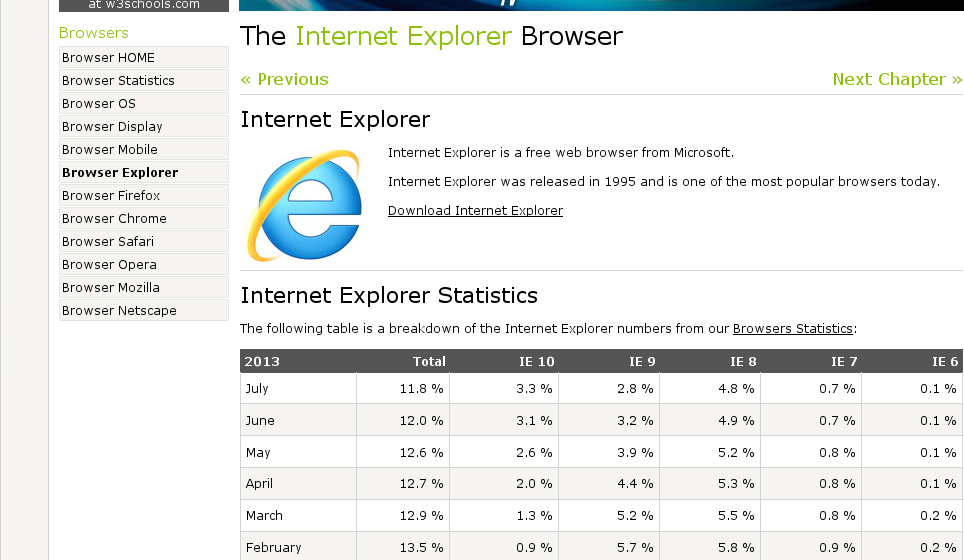 Of course, this site is mainly of interest to programmers and web developers, a small subset of the public. Still the statistics don't match well with the contention of "one of the most popular browsers today" in the ad.
If the public still thinks Windows and Internet Explorer are the way to go, perhaps developers have a different point of view.